85 years of heritage
85 years of heritage – 1950-1955
The diffusion of the "authentic Italian espresso with crema naturale" in coffee shops, in Italy as well as abroad, grew endlessly during all the 1950s.
The espresso became a very popular drink, served in bars and coffee shops that were not only places to enjoy a good coffee, but also locations to meet and socialize, to establish relationships, to discuss of business.
It was clear that there was a market need to satisfy: people wanted to make and taste that "coffee shop espresso" at their own house.
Since 1950, Gaggia wanted to study and design prototypes of coffee machines that could be used at home. After various attempts, Gaggia launches its first machine for home use: Gilda. It was entirely handmade with extreme care, and it could be activated with a piston. The legend says it owes its name to the iconic character interpreted by Rita Hayworth in "Gilda" movie, dated 1946.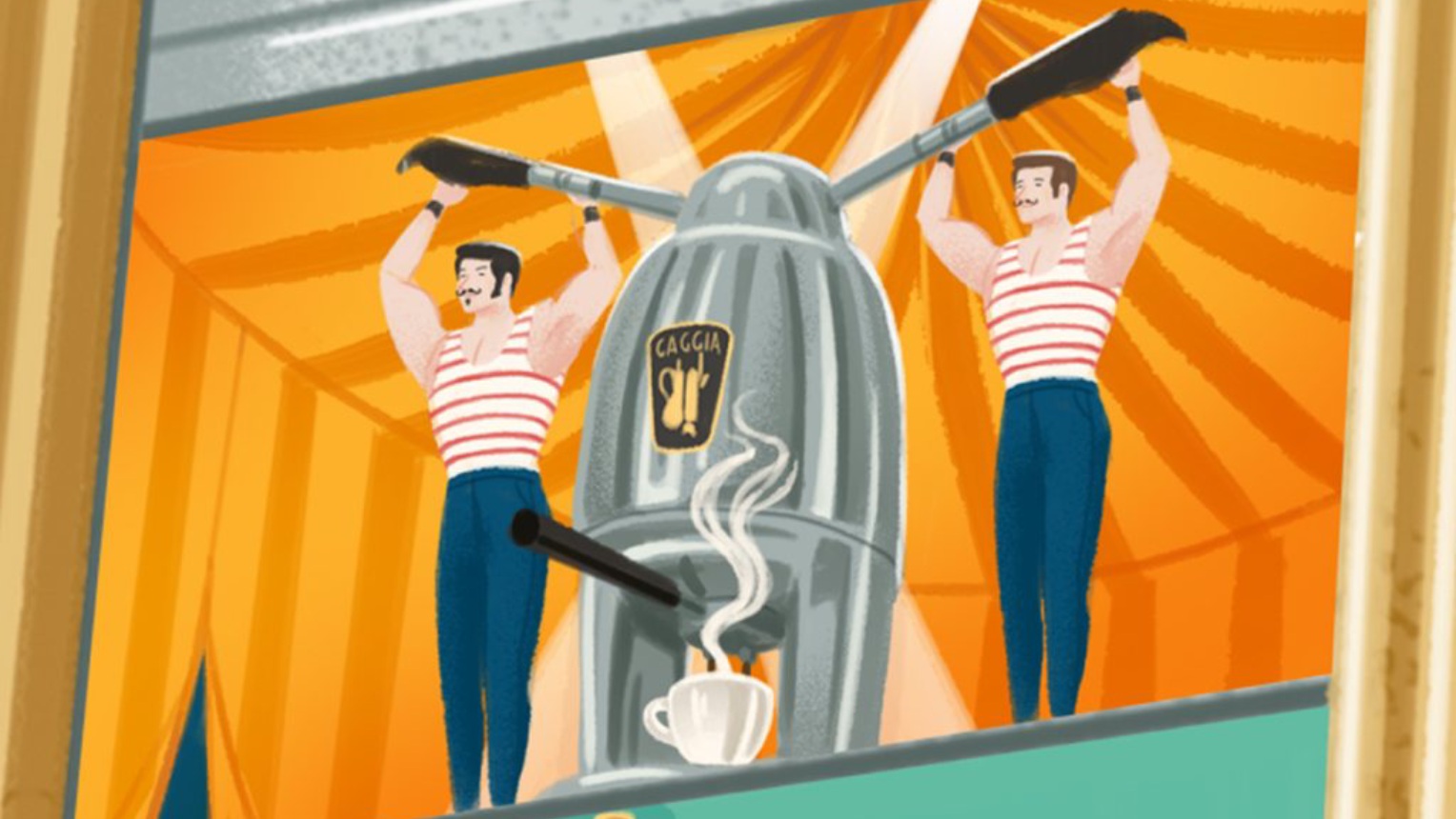 After a few years, Gaggia launched "Iris" and the unforgettable "Gilda 54", a signature model known also with the name of "rabbit's ears" due to the shape of its levers. This was the first step for the global diffusion of the espresso, that became an icon and a symbol of the Italian refined and classy way of living.
With its beautiful and performing espresso machines for coffee shops, Gaggia becomes the first foreign brand to be imported to the UK, and it contributed to the diffusion of the Italian culture in the anglophone Country.
Also, the massive society changes influenced the spreading of the espresso. In fact, the growing importance of the middle class made the espresso synonym with regained economic stability. The machines became more sophisticated and could deliver that unique "crema naturale" on top of the espresso.
Moreover, the increase in number of international travels made the espresso coffee a loved and familiar habit all over the globe. Tourists who visited Italy and other European Countries where the espresso is popular want to taste the same drink once they come back home.
Gaggia is at the front row to contribute to this change thanks to innovative machines that already carry upgrades in technology, performance, aesthetics and functionality.
The Gaggia machines become a signature for many coffee shops in the world.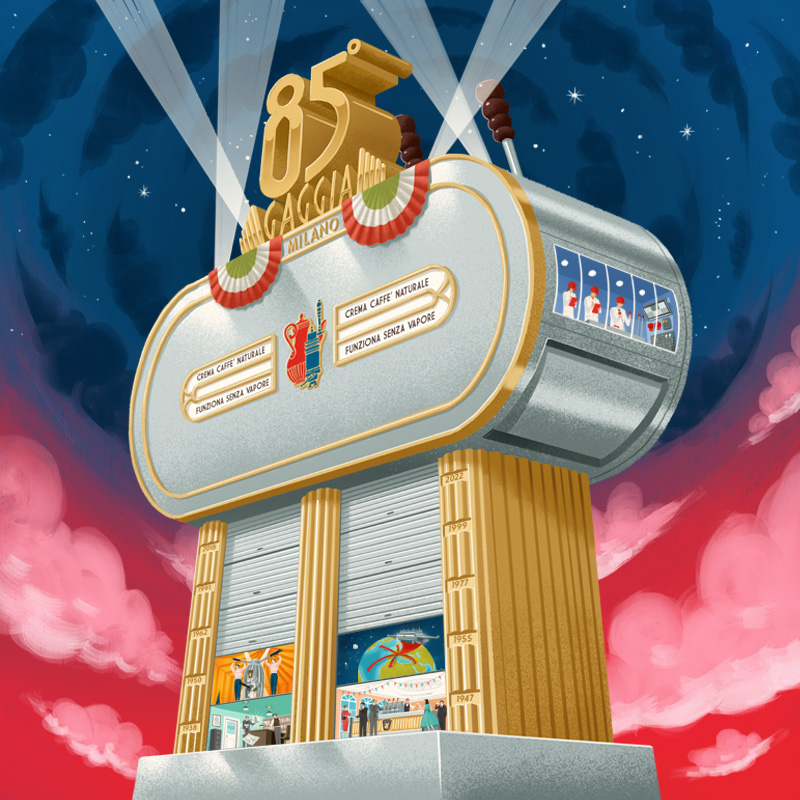 This site is registered on
wpml.org
as a development site.