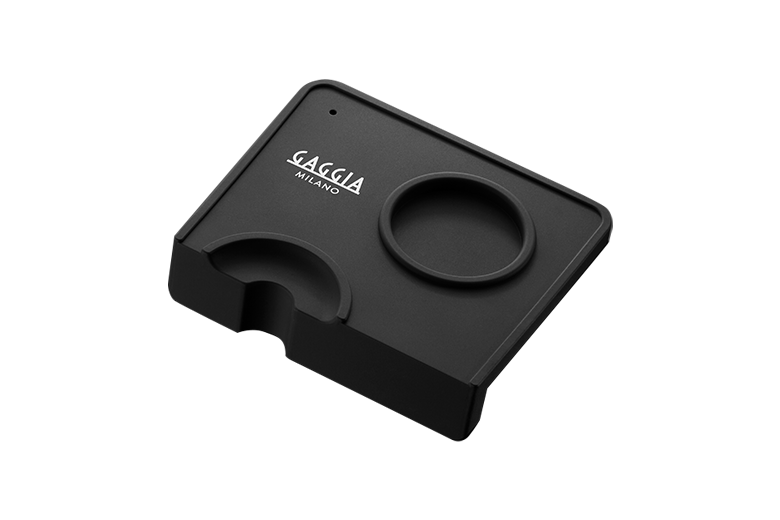 PRODUCT DESCRIPTIONExclusive tamping mat with Gaggia Milano logo. 17 cm (upper side) x 14 cm x 16 cm (bottom side)
HIGHLIGHTSFor your home barista stationThe perfect tool for your home barista station, with a place to put the tamper (⌀ 58 mm) and a dedicated space to place the filter-holder, to keep your working area clean and organized.
Sleek design  Made in black silicone to ensure grip, with white Gaggia Milano logo on it, it is perfect to enrich your home coffee station.