Accessories
BOTTOMLESS FILTER-HOLDER AND BARISTA PRO FILTER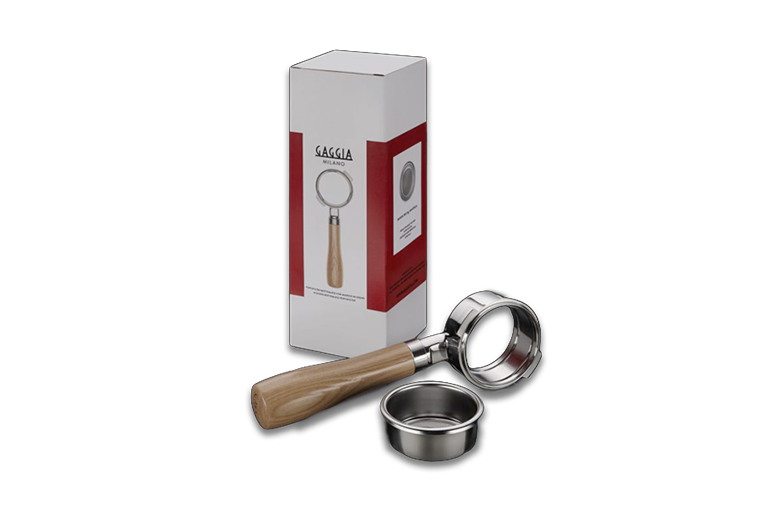 PRODUCT DESCRIPTION
Bottomless Filter-holder: professional bottomless filter holder with ash wood handle, for Gaggia Classic. Gaggia logo on the handle, stainless steel filter housing and spouts. Filter holder diameter: 59 mm. Total length: 220 mm.
Barista Pro IMS Filter 20 gr Nanotech: the filter holes are specifically designed to ensure uniform extraction and the best in cup result, avoiding channeling. Filter diameter: 70 mm. Height 26 mm. 661 holes. Aisi 304 steel.
HIGHLIGHTS
The class and performance of a real Barista
The "bottomless portafilter and pro barista filter" kit guarantees a full control of the result, as you were a real Barista at home.
An icon of taste
Carefully designed to offer you the best extraction, taste and texture for your espresso.
PRODUCT CODES
Bottomless Filter Holder: 421946507221
Barista Pro IMS Filter 20 gr Nanotech: 421946509311