85 years of heritage
85 years of heritage: 2018 – 2022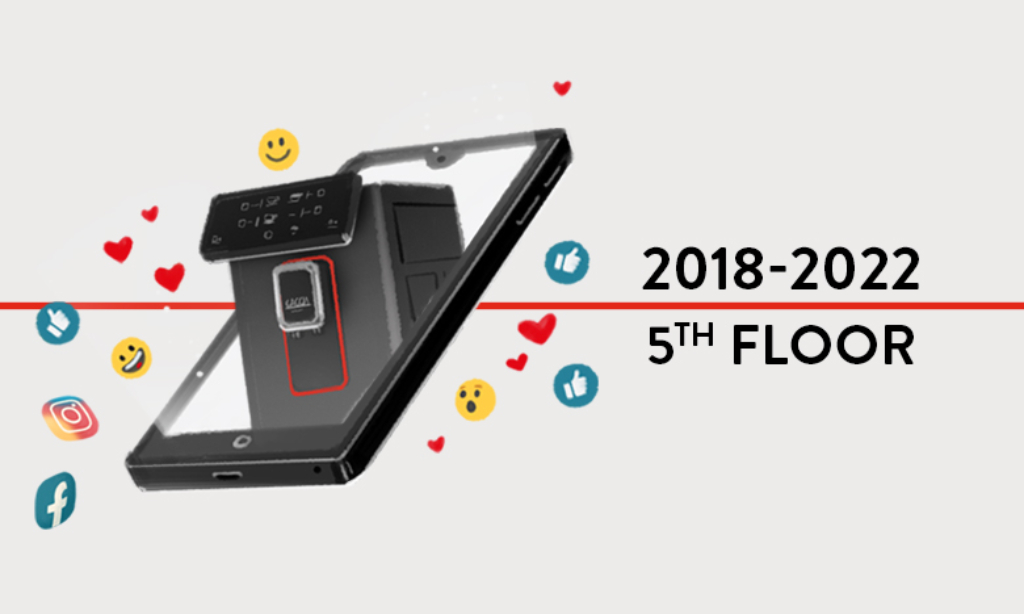 2018 is a very important year for Gaggia.
This is a crucial moment since the company has undertaken ambitious projects concerning its products. On one hand, Gaggia relocated its production system to Italy, on the other hand, the company improved its digital communication, developing a digital community among the brand's values and communicating it through a new website.
Once again, Gaggia is determined in being at the forefront of the industry and to meet its consumers' needs.
Gaggia has maintained over time a leading position in the market thanks to its authenticity and its ability to mix traditional and technological research.
It is possible to enhance a long heritage by carrying out quality and passion.
Gaggia understands the importance of embracing new digital communication strategies. The company expands its presence on social media, using Instagram, Facebook, YouTube, and Spotify to make customers participate with engaging and informative visual content.
Gaggia, through specific and targeted advertising campaigns, could communicate its values to its consumers. In fact, through these digital campaigns, consumers have recognized both the brand's history and tradition, and its modern and contemporary style.
For the company, it is important to connect with a new generation of coffee lovers and home baristas. At the same time, Gaggia wants to maintain solid relationships with customers already acquired, around the world.
Among the most ambitious projects carried out by Gaggia we can include Truly Italian Roots, an exciting journey through the history of thirteen professionals who have honored their profession with such mastery to become points of reference in their sector.
Through Truly Italian, Gaggia tells the stories of those who have made Italian traditions their own, reinterpreting them in a creative and contemporary way.
Stories – that have coffee as a trait d'union – told by the images of Stefania Giorgi and the words of Laura Maggi, collected in the book Truly Italian Roots Book, a volume of significant visual impact and refined aesthetic taste.
Gaggia develops a recognizable identity, turning to consumers who helped to forge, "home baristas".
Being a home barista means seeking perfection in the preparation of coffee, with an awareness and an approach that enhances the highest levels of coffee and allows you to enjoy and appreciate each cup in your home, experimenting with drinks and variations. From a coffee moment, we move on to a tailor-made experience, full of details, customization options, quality, and passion.
Gaggia Community is composed of people who express passion for life and love to discover new things, learn, grow, and share moments. These personalities see themselves as stars of their lives and therefore love to translate it into a coffee experience tailored to them. These are the representative customers of Gaggia.
For these consumers, coffee is an art and a shared pleasure, and Gaggia is the brand that allows them to transform these aspirations into concrete moments and experiences.
Our machines make art and taste experiences. In 2022, they created a new level of customization through the launch of Gaggia Academy. Gaggia Academy is an at-home bar that comes with an infinite range of opportunities. It provides customization options, interaction features and is entirely Made in Italy.
Tomorrow is already here, while Gaggia plans the day after tomorrow.
This site is registered on
wpml.org
as a development site.