Our eco-friendly side
Cooking: how to recycle coffee grounds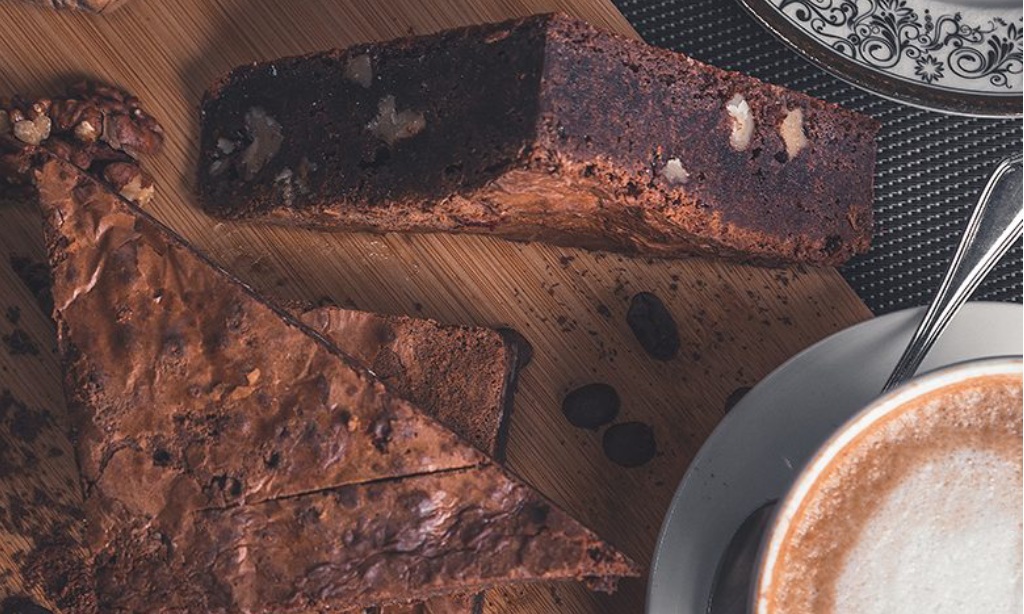 We know already that coffee grounds have many second lives. They can be used for gardening (read here), to spice up your beauty routine (read here), and even for painting and dyeing fabrics (read here). Anyways, we are sure that most of you do not know that, with coffee grounds, you can even make delicious and creative recipes. These sweet treats are usually made with chocolate, an ingredient that pairs perfectly with coffee, and creates the nicest flavor combination.
How can we use coffee grounds to make wonderful cakes? The coffee pucks must be dried accurately and then crumbled, so they can be combined with flour to make pies, brownies, muffins. With coffee, you can be creative as much as you want.
So, now, prepare an espresso or coffee with your Gaggia machine, let the pucks dry and get ready to try these recipes and share them with your loved ones.
And, as in a proper meal, we saved the best for last!
Coffee "ciambellone" / bundt cake
The first recipe is a traditional breakfast cake: the Italian ciambellone, that resembles to a bundt cake. The combination of coffee and chocolate makes it perfect to start the day with the right energy. It is very easy to make and super satisfying.
The ingredients you need are: 3 eggs, 1 espresso cup, 180 gr of caster sugar, 1 coffee puck, 120 ml of water, 120 ml of sunflower seeds oil, 250 gr of plain flour, 16 grams of baking powder, and vanilla extract. You can also use a teaspoon of cocoa powder and chocolate chips if you like. We definitely do.
How to make it? First, whisk eggs and sugar together with a mixer. Then, add water, oil, the coffee ground and the cup of espresso. Keep mixing to combine the ingredients.
In another bowl, combine sifted flour, baking powder and cocoa powder. Then, add this mix to the first bowl, little by little, and gently add all the ingredients together. This is the time to add chocolate chips, if you fancy to.
Now, transfer the mixture to a buttered or oiled and floured cake mould, and pop it into the oven at 180°C. Wait for 30-40 minutes until cooked, take it out of the oven, let it rest and set, and enjoy!
Coffee grounds and choco muffins
The second recipe is a staple, loved by everyone. We are talking about muffins, delicious mini cakes that are a must-have in parties and reunions with your friends! Also, to make it kids-friendly, what about using a decaffeinated coffee blend?
To make this easy recipe, you need these ingredients: 130 grams of dark chocolate, 150 grams of butter, 50 grams of roasted hazelnuts, 100 grams of brown sugar, 45 grams of dried coffee pucks, 100 grams of plain flour, a pinch of salt, a teaspoon of baking powder, 240 grams of eggs (4 to 5 eggs), vanilla and grain of hazelnuts.
Now, wear your apron and let's start baking! First, chop the chocolate bar and place it into a bowl, then add butter and melt them in bain-marie.
In another bowl, add the dry ingredients: chopped roasted hazelnuts, the sugar, a pinch of salt, baking powder and flour.
Then, in a different bowl, whisk together eggs and the vanilla essence or the vanilla seeds right from the pod. Now, it's time to mix everything together. Add to the dry ingredients the melted chocolate first, and then the eggs. Mix well with a spatula. Now, transfer the mixture into muffin cups, spread a bit of grain of hazelnuts on top, and bake for 20 minutes at 180°C. Enjoy!
The "BAROZZI" cake
The best for last, as we said at the beginning of the article. This quick yet delicious journey through coffee grounds-based recipes ends with a marvelous, famous and historic cake. It is called Torta Barozzi (Barozzi cake), and it is originally from Vignola, a city near Modena, Italy. Initially, it was called "the black cake", due to its dark, deep, surprising color. It has no flour, and its taste is rich, unique and surprising! It was invented in 1886 by Mr. Eugenio Gollini. In 1907, he decided to dedicate this cake to Mr. Jacopo Barozzi, one of the most important architects in Italy (lived in the mid -16th Century), on the 4th centenary of his birth.
This cake is renown all over the world, and the recipe is still a secret, well-kept by the Gollini family. Anyway, if you want to make a similar version at home, we suggest to follow this recipe.
The ingredients are: 4 eggs, 150 grams of caster sugar, 150 grams of butter, 230 grams of dark chocolate, 70 grams of roasted peanuts and 30 grams of almonds, 40 grams of coffee pucks and 20 ml of a liquor (in Italy, we suggested to use "grappa").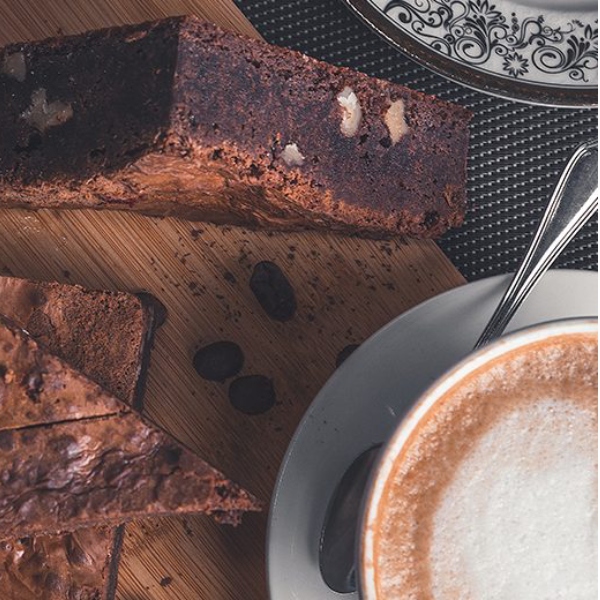 The method is incredibly simple. First, melt the chocolate and the butter at bain-marie. While they are melting, finely chop the peanuts and almonds with a mixer. Their texture should resemble to flour.
Separate egg yolks from egg whites, and whisk the yolks with sugar. Then, add to this mix the coffee grounds, the chopped nuts, the liquor, and then the melted chocolate (that should almost be at room temperature). Now, gently add the egg whites and mix with light movements, down to up.
Then, pour this mixture to a rectangular non-stick baking tray (the same you will use to make brownies), level the surface and cook for 30° minutes in the oven, set on fan, at 170° C. Once cooked, it is better to let it rest for an entire day, well-preserved, at room temperature. When it's time to serve it, cut it into squares.
Want to know more about the original Torta Barozzi? Click here.
Now, it's time to bake and share!
Now, it's up to you! Pick your favorite recipe, prepare a coffee and start creating in the kitchen.
Do not forget to choose also a nice drink to enjoy while eating your sweet creations. For breakfast, we suggest pairing the cakes with cappuccino, americano, flat white or latte macchiato. If you are having a nice break during the day, a party, or a meeting, opt for a classic espresso, a ristretto or maybe a cortado.
If you make any of these recipes, please feel free to share a picture or video, and to tag us on social media, we will be so glad!
This site is registered on
wpml.org
as a development site.