Various
Discover Milan: Magenta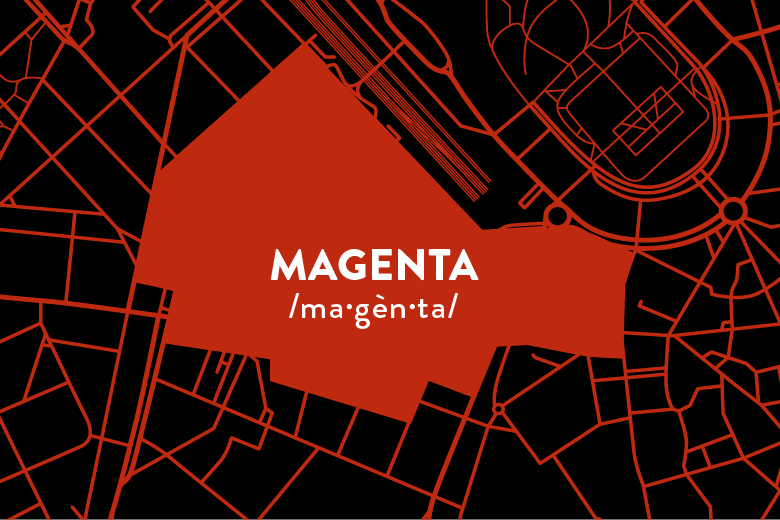 Our virtual journey goes on! This time we walk through one of the most elegant areas of the city of Milan, where ancient and contemporary merge. Let's explore the Magenta district!
Origins
Until the mid-1800s, this area was characterized by cultivated fields, a few houses and some fountains. It was only between 1884 and 1889 that, thanks to the "Beruto plan", the district was renovated for the new Milanese bourgeoisie. "Magenta", as the Milanese use to call the area, thus was inhabited by wealthy people, heirs of those bourgeois who lived in the area of today's Piazza Cordusio. When the current square was erected, the Municipality had the old houses and the adjacent church of Santa Maria Segreta demolished. Then, a new district was created. It was divided in two by the transversal axis of Via XX Settembre: to the south, the road axis Conciliazione – Boccaccio – Virgilio – Monti, to the north that Pagano – Alpini – Ariosto, with the perpendicular Mascheroni, directed towards the "Fiera".
Expression of the Liberty style
Nowadays, the Magenta district is the area of Milan where the Liberty – the floral Italian variant of French Art Nouveau – has shown the most expressive and decorative variety. The dominant style is eclectic, with references to historic buildings of the 15th or 17th-18th centuries.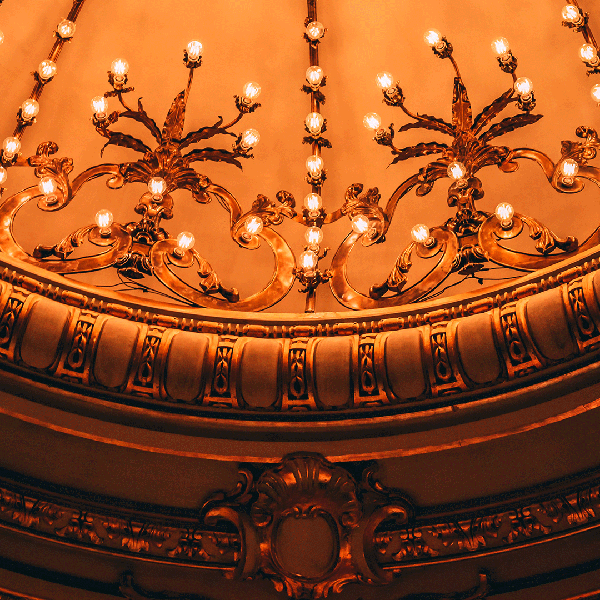 Exploring the neighborhood
Let's start from Piazza Virgilio, a tram hub, where the Boccaccio and Monti streets cross. The style of the buildings recalls classicism between the late 1500s and early 1600s. Further on, in Via Gioberti 1, we find Casa Donzelli, a 1903 work designed by the Florentine Ulisse Stacchini, architect of the Central Station. It is a building with a skilful play of solids and voids, amplified by the scenographic effect of the third-floor balconies. You can get lost looking at the beautiful wrought iron railings, and our gaze is drawn to the bust of Torquato Tasso at the entrance.
We continue to the heart of the district, Piazza della Conciliazione. Here, there is Casa Binda. It is a splendid example of 1900's Liberty, with an alternation between terracotta and concrete, beautiful bow windows and great floral decorative richness.
We keep walking until Casa Laugier. Dating back to 1905, it has oriental-looking lion heads and an exceptional decorative profusion,. In fact, you can see wrought iron by Alessandro Mazzucotelli and Bertoni ceramics. In this area, the Farmacia Santa Teresa is also worthy of note. It is one of the oldest pharmacies in Milan, and it preserves historic furnishings and decorations.
The heart of Magenta: true art pieces
From Piazza della Conciliazione, we keep going towards one of the most representative corners of the district: Piazza Tommaso. Here, there are houses with Renaissance and Baroque ornaments. During springtime, a blooming magnolia enlightens the entire square, making this corner one of the most beautiful in town.
Walking down Via Ariosto, you can admire a single row of Liberty buildings, among the most homogeneous examples in Italy. At number 21, there is Casa Cavalli Agostoni (1908) by Alfredo Menni, with bas-relief decoration depicting the Four Seasons. In Via Mascheroni you can observe a series of important buildings, such as Casa Felisari Carugati by Giulio Ulisse Arata, at number 18, characterized by a medieval style. At number 191, however, we can admire the work of Cesare Berni, dated 1919, which makes us experience an ancient and refined Parisian atmosphere.
Along Corso Magenta, we see Palazzo Litta, considered one of the most important examples of Baroque architecture in Italy. Today, here there are the headquarters of the "Regional Secretariat of the Ministry of Cultural Heritage and Activities and Tourism for Lombardy", of the "Regional Museum Complex of Lombardy" and of the "Superintendence of Fine Arts and Landscape Archeology for the Metropolitan City of Milan".
Continuing our walk, we stop to see the Church of San Maurizio Maggiore. In ancient times, it used to be the church of Monastero Maggiore, the largest and oldest female monastery in Milan. Inside, it hides a surprising treasure of frescoes and decorations, signed Bernardino Luini. Unfortunately, it is now closed to the public.
Near here, we find the incredible archaeological remains of the Roman Palace in Milan. Centuries ago, it was the imperial residence built by Emperor Maximian, when Milan became the capital of the Western Roman Empire, a role it had since 286 AD to 402 AD.
A very special vineyard
The guided tour of "La Vigna di Leonardo" (Leonardo da Vinci's vineyard) definitely cannot be missed.
Reopened to the public since 2015 – on the occasion of the Expo – it was Ludovico il Moro's gift to Leonardo da Vinci. He gave him this place as a reward for the beautiful artworks that Leonardo was creating for the city. Already mentioned in 1498, it is about 8300 square meters wide. We suggest you to book a tour on the dedicated website, and you will discover a magical place, enclosed between a wonderful hidden garden and "Casa degli Atellani". You can visit also this splendid building, where you can see paintings that can refer to the Luini school, and restorations by Piero Portaluppi (author of Villa Necchi Campiglio). You will be truly amazed.
Where ancient and contemporary meet
Coming back to Via Mascheroni, we can admire how, in the Magenta area, old and new styles coexist. On the right side of the street, in fact, we find the wonderful facade of the ancient Church ofSanta Maria della Grazie and the bell towers of the Canons of Sant'Ambrogio. While, on the left, there is the ultra-modern skyline of Citylife.
Then, we find ourselves in what is the hub of the entire area: via XX Settembre. It's like a green oasis in the neighborhood. Here, you can admire several charming villas, characterized by various styles. From the Serenissima architecture (Republic of Venice), to the Lombard Renaissance by Bramante, Cesariano, Solari.
This area is permeated by a unique spirit, born from the combination of history, dynamism, elegance and renewal.
Special places between art and fashion
A must-visit is the Spazio Rossana Orlandi, in via Bandello 14-16. Here, it is possible to find accessories, furniture and much more, a true expression of a design that mixes vintage and contemporary styles. If you would like to visit it, it is possible to book an appointment.
Another place to be is Raw&Co., located in Corso Magenta, at number 10. It is a space of rare elegance, a "cabinet de curiosités", as it defines itself, which houses wonderful furnishings. Just like the area in which it is located, it skilfully combines ancient and modern, in a setting that changes periodically.
Right next to Raw&Co., there is Barberino's, which recalls the atmosphere of ancient Italian barbershops, re-proposing their gestures and rituals. Nearby, you can also find Bardelli M., a famous clothing and accessories boutique for men and women, which offers tailoring services.
Restaurants and bars
After walking so much around this beautiful and artistic area, it is time for a nice break.
If you would like to have lunch in a magical and elegant atmosphere, that could take you back in time, there is Cavoli a Merenda. Besides being a place for private events and where to attend cooking lessons, it is also a very good restaurant. Here, you can taste refined dishes, right inside a very elegant apartment, inside a patrician palace that dates back to the 18th century.
Antoher peculiar and cozy place, with Parisian vibes, is Bistrò96. It is ideal to enjoy a warm cup of tea or have lunch, and to taste artisanal exclusive products.
A famous restaurant is La Brisa, historic place right next to Palazzo Imperiale. We suggest it to who desire to taste a simple yet refined cuisine, in the hearth of Milan.
Then, for a sweet break, please stop at Marchesi, one of the most renown and appreciated pastry shops in town. Since 1824, it is one of the reference points for Milanese people and tourists too. It will definitely satisfy your sweet cravings, from chocolate to the must-taste panettoni.
Crossing Via Carducci you encounter the historic Bar Magenta. Throughout the years, this bar welcomed all the students of the near Università Cattolica del Sacro Cuore. Since 1907, it still preserves several pieces of the original furniture. Its distinctive sign is, undoubtedly, the big golden clock at the entrance. It feels like it takes everybody who comes here to a journey back in time.
GAGGIA MAGENTA: a dynamic and contemporary spirit.
It is exactly from that perfect combination of tradition and modernity that Gaggia Milano took inspiration for GaggiaMagenta. A new series of fully automatic machines that combines the yearly tradition of "Gaggia home bar" with an extremely modern design, with elegant lines.
There are three models in the range, designed to satisfy the needs of diverse customers: Magenta Prestige, MAGENTA MILK e MAGENTA PLUS. They have different milk systems: the integrated carafe (Prestige), the new CAPPinCUP system with external glass milk carafe (Milk) and the professional steam wand (Plus). The latter is an incredible new feature for everyone who loves to relive, at home, the authentic barista rituals.
Moreover, the machines have different pre-set beverages, that you can easily personalise and brew. With Magenta Prestige, you can dispense up to 12 hot beverages, with Milk you have 9, and with Plus there are 5. Get ready to discover them all, and to free your contemporary home barista spirit!
This site is registered on
wpml.org
as a development site.