New Products
For the true cappuccino lovers: Gaggia Naviglio Milk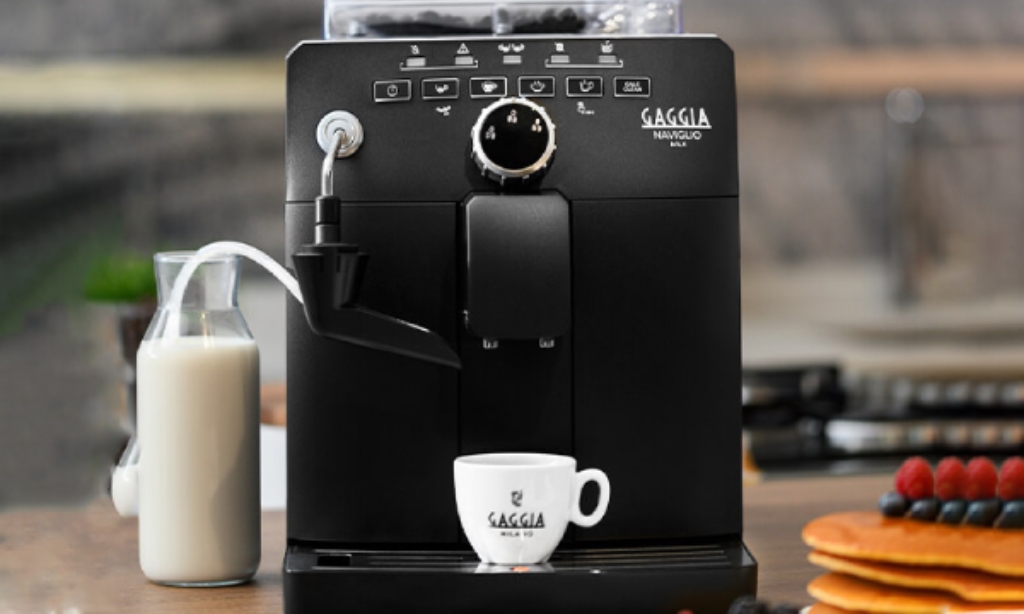 A new entry to the Gaggia Naviglio family! It is solid, resistant and reliable, just like the other models of the same range. Moreover, to guarantee you the highest quality and performance, it is 100% Made in Italy.
Easy to use
Its use is simple and immediate. The interface has buttons and a central rotating knob to adjust the intensity level for your coffee.
The most velvety cappuccino, at home
With no doubts, the signature feature of this model is the innovative "CappinCup" milk solution. It is a one-touch system that prepares incredible cappuccinos in a very easy way. Just a click and it draws milk from a container, froths it and delivers it directly into the cup, thanks to a special slide. Then, the machine dispenses coffee. In this way, there is no need to move the cup from under the coffee spouts to get an impeccable cappuccino. Creamy, flawless and with no splashes around. If you would like to know more about this new fully automatic espresso machine, just click here
This site is registered on
wpml.org
as a development site.