Various
Gaggia Classic 30 Charity Auction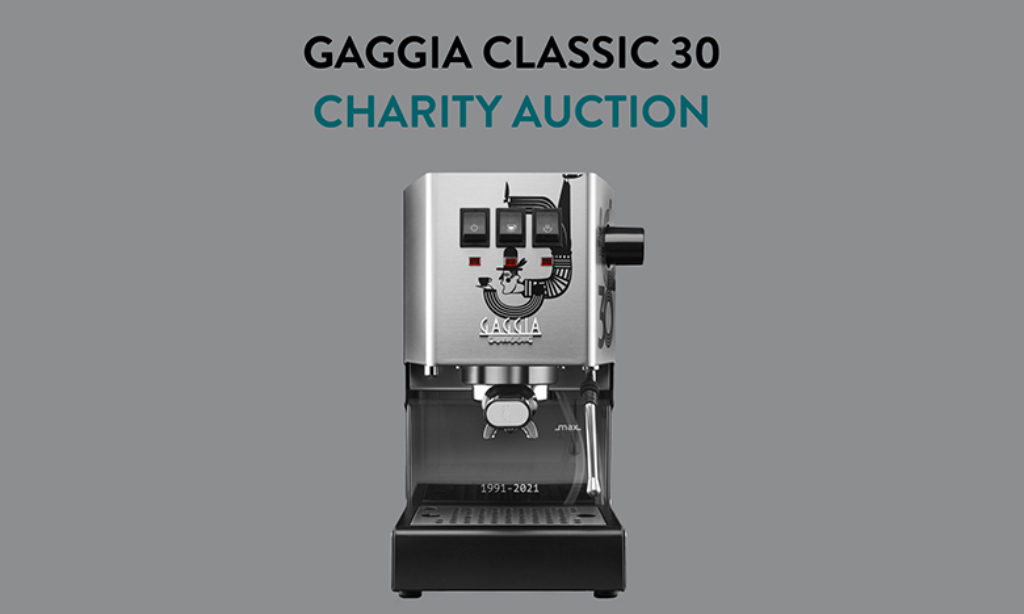 Don't miss this great opportunity to get a piece of Gaggia's history and help people in need in collaboration with Charity Stars!
Coffee has always been a moment of pleasure and sharing. That's why Gaggia has always given importance to all the community and decided to donate the first three models of its Gaggia Classic 30 this year. It's the new edition of the most famous espresso machine through the years. The models will be set as prize in a charity auction in collaboration with Charity Stars and the proceeds will be donated to Pane Quotidiano association.
The prize
Gaggia Classic is our machine launched in 1991. It immediately became a symbol of Italian espresso for everyone who wants to live the barista experience. For its 30th anniversary, Gaggia decided to propose it again in a new habit to explain its story and values.
Gaggia Classic 30 is completely designed and made in Italy and there are only 3000 models in limited edition. Each one of them is decorated with a decalcomania which represents three acrobats, illustrated by the Italian artist Pierpaolo Gaballo. Agility, preparation and balance of the elements are the qualities of a great acrobat, but also of a true barista. For this reason the acrobat is the main character and key element of Gaggia Classic 30.
You could take home a piece of Gaggia's history and feel like a real home barista. Its professional chromed brass group and filter-holder, the professional steam wand and the three filters kit are suitable for different levels of expertise.
In this exclusive packaging you will find the Classic 30 Manifesto too: the acrobat signed by Pierpaolo Gaballo is printed in a colored illustration with offset technique on precious Tintoretto Neve 300 paper. A little work of art to celebrate this special anniversary.
Pane Quotidiano association
Pane Quotidiano is a laic, non-partisan and non-profit association. Since its foundation in Milan in 1898 pursues the goal of ensuring free food every day to anyone in need, without any kind of distinction.
The idea of the Associaton is simple but revolutionary. Bread is a primary need for everyone. Its free distribution is not an act of charity but the gesture that realizes this idea. Pane Quotidiano carries on this mission with great commitment and Gaggia decided to give its contribution too.
For more information click here.
This site is registered on
wpml.org
as a development site.