New Products
Gaggia Classic Color Vibes
New Classic, quintessence of the incredible tradition and design of Gaggia Milano, takes on new shades and gives life to a sensational new product line. Classic Blue, Industrial Grey, Polar White, Cherry Red and Thunder Black are the five new colors that have been selected to give a special touch to your favourite manual espresso machine.
Thought for the home baristas who would like to make their coffee corner even more personal and exclusive, the new Gaggia Classic Color Vibes range is a color version of the beloved Classic. Just as the stainless steel model, this line is 100% designed and made in Italy, guarantee a premium quality.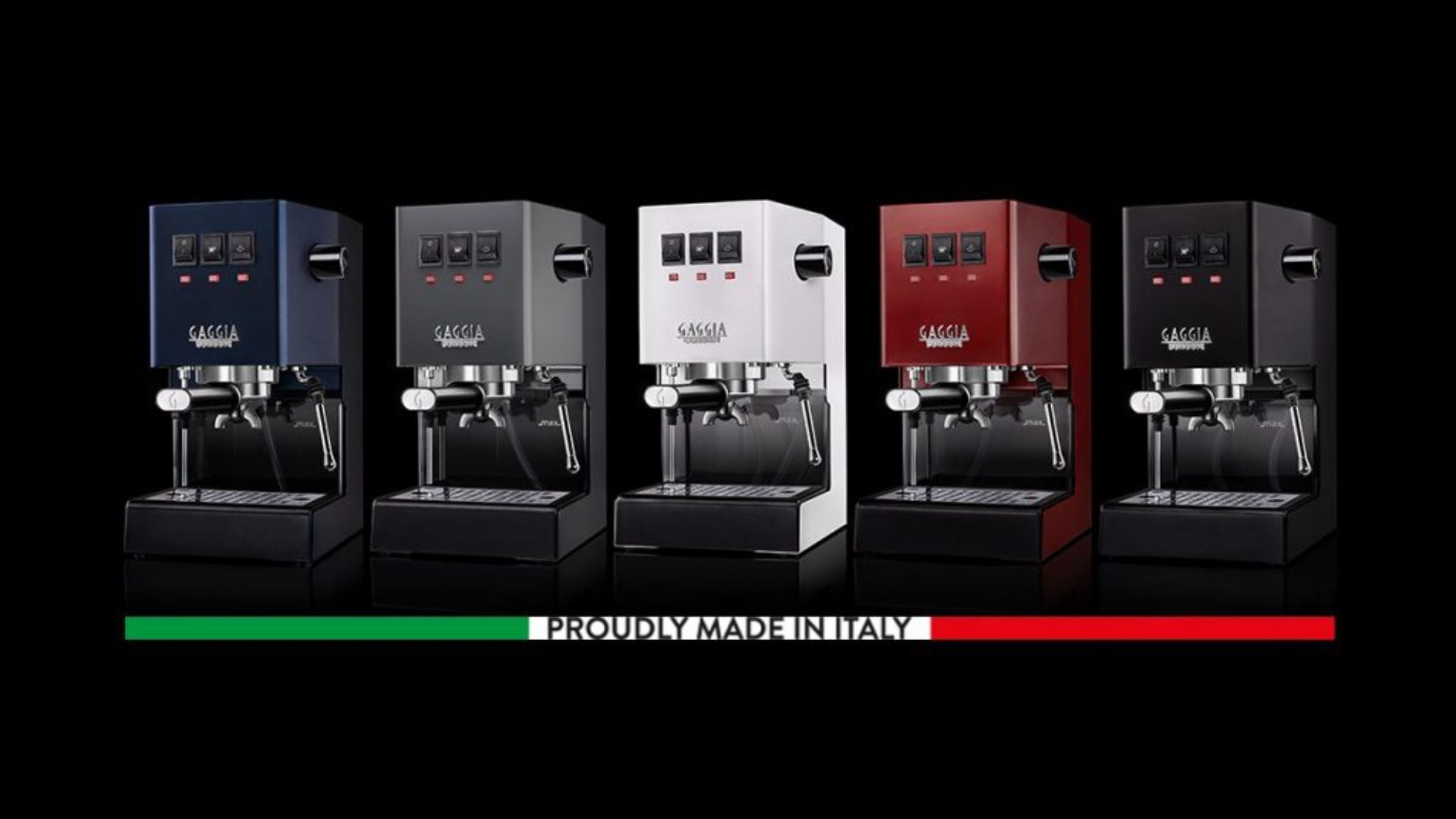 Legacy, passion and tradition are enclosed in one extraordinary coffee machine, perfect to enjoy an authentic espresso at home, as you were in an Italian bar. Thanks to the chromed-brass group and filter-holder, you could appreciate the pleasure of a superior in-cup quality. Moreover, the included three filters kit – a "crema perfetta" pressurized one and two traditional ones – allows both beginners and experts to use Classic at its best. Of course, both with ground coffee and paper coffee pods.
The painted stainless steel bodywork with a matte finishing, the iconic Gaggia "G" on the filter-holder handle, the new side shape and the stable drip tray are only a few of the details that make this espresso machine way more than a domestic appliance.
With Gaggia Classic Color Vibes you can unleash your inner barista at home, and taste the outstanding taste of an Italian espresso, every day.
This site is registered on
wpml.org
as a development site.