Various
Gaggia @Milano Design Week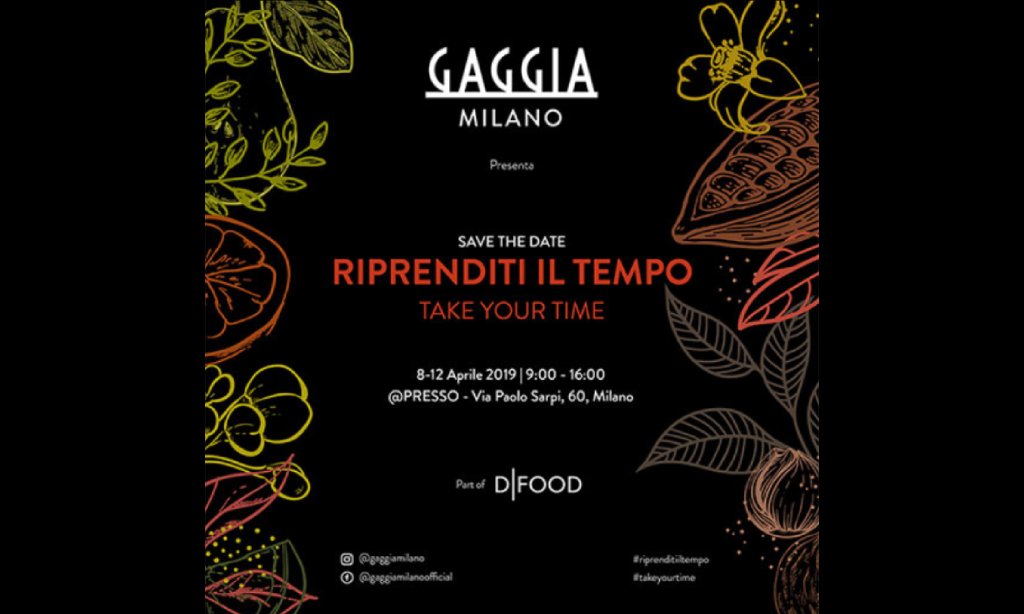 The Italian espresso is a world of scents, traditions, atmospheres. Immerse yourself in a special break, branded by Gaggia.
On the occasion of the Milan Design Week, we welcome you to Presso Casa Urban (via Paolo Sarpi, 60, Milan) to live a relaxing experience that will stimulate all of your senses. This is a call to take your time and enjoy the small but precious things that make your day better, such as "the coffee break". In the buzzing Fuori Salone, we offer you a delightfully calm moment, a break to recharge your batteries and to get closer to our philosophy.
This event is part of DFood, an ambitious project created by Presso and Design Group Italia, with the support of ADI (Association for Industrial Design) and Comune di Milano (the City of Milan), dedicated to food design: the relation between the design culture and the food system. For us, "food design" means offering the freedom to create a conscious tailor-made espresso experience, thanks to a Gaggia espresso machine, from the choice of coffee beans to the customization of the in-cup result.
Get surprised by the various nuances that only an authentic Italian espresso can give. We are going to start on April 8 with the Press Day – dedicated to journalists and business professionals – and we continue until April 12, every day from 9am to 4pm. Join us! 
This site is registered on
wpml.org
as a development site.