The home barista
The decaffeinated coffee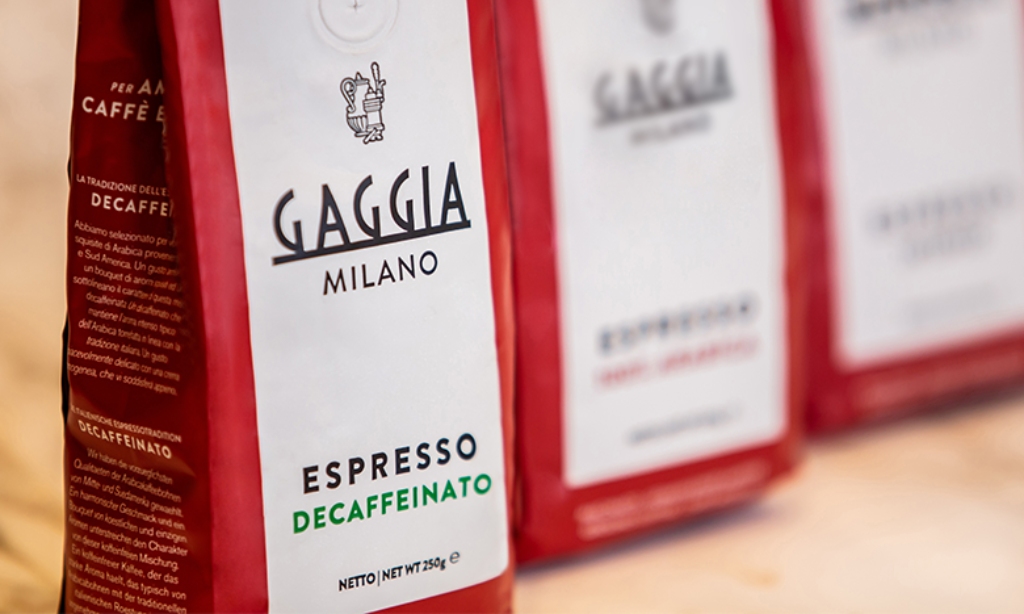 Let's discover what decaffeinated coffee is and how it's made
Every moment of the day is perfect to enjoy a good cup of coffee. In the morning to start the day with energy, in the afternoon for a coffee break, or later, to end the day with a sweet treat. Among the ones who prefer to enjoy the espresso in the evening, after dinner, some people opt for the decaffeinated version.
Decaffeinated coffee: profile and characteristics
The decaffeinated coffee represents the ideal option for the ones who love a sweet and light taste. It has a delicate and soft flavour. Even without caffeine, it boasts of has the same benefits of the classic coffee, besides the stimulating effect. In fact, it is rich in anti-oxidants and flavonoids, it protects from free radicals and it helps digestion.
How is decaf coffee made? The process of extracting caffeine can happen in different ways. In particular, Gaggia chose to be supported by an Italian roaster which uses a natural and safe method. In order to obtain the decaffeinated blend, coffee beans are moisten with steam and then put in contact with carbon dioxide. No chemical solvents are implied, and the technique lowers the amount of caffeine at less than the 0,10%. Moreover, it preserves the organoleptic profile of coffee beans.
Differences between decaffeinated and classic coffee
When you sip a cup of coffee made with a high quality decaffeinated blend, it is almost impossible to distinguish it from the classic version. In fact, some of the methods used today to remove caffeine can perfectly preserve the organoleptic profile of beans. In this way, a good decaffeinated differences from the classical version just for a lower intensity and a more delicate taste. The crema on top of the espresso would be lighter and the flavor is refined and agreeable.
Is decaf bad for you?
You might have heard or read that decaffeinated coffee can be bad for your health. As true lovers of this amazing beverage since the 30's, we are happy to tell you it is not. In fact, there is no scientific proof that decaffeinated coffee can be toxic to your body. It is just ordinary coffee, with a very low caffeine content, and it has the same great benefits of normal coffee. Once again, just check if the process of decaffeination of raw coffee is natural. If so, it is harmless. That is why, Gaggia chose a totally safe method.
Which beverages can be made with a decaffeinated coffee blend?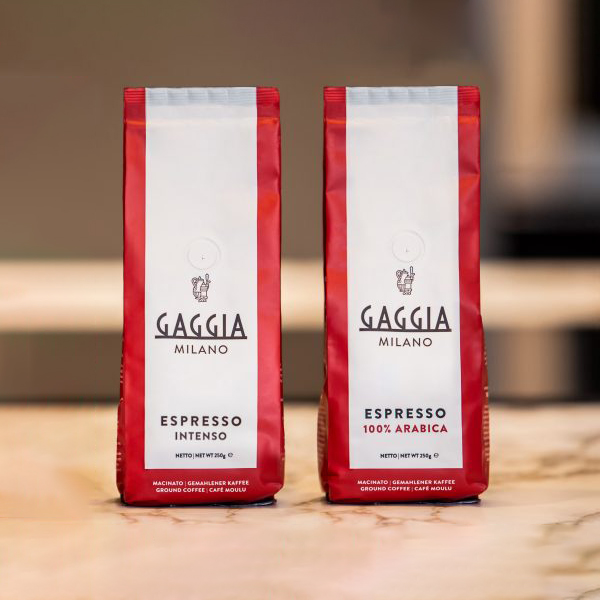 Is it possible to get a good espresso, even with a decaffeinated coffee blend? Of course! If you have a Gaggia manual machine, just follow the exact usual procedure. While, if you prefer to use a full automatic machine, go for a model that has a ground coffee compartment. In this way, you could use your favorite decaf ground coffee, without removing and substituting the beans in the main compartment. Easy as it seems.
You can make more drinks, and they will all taste great. From a foamy cappuccino to a hearthy latte macchiato, a warm cafè cortado or the French cafè au lait. It is up to you. The decaffeinated coffee is so versatile that you can really make delicious coffees anytime.
Almost everybody loves coffee, and also the no-caffeine version will not disappoint. For example, the Gaggia Espresso Decaffeinato is a no-caffeine blend though for everyone who loves a delicate but surprising aroma.It has a light, soft and creamy licorice aftertaste and a soft body. In order to preserve its organoleptic profile, the package has three layers with different thicknesses and a central aluminum film as a barrier to light.
Available in a practical package with 250 grams of ground coffee, the Gaggia Espresso Decaffeinato is the ideal choice for your relaxing moments.
This site is registered on
wpml.org
as a development site.