The Home Barista Cooks - Recipes
The Home Barista recipes: IRISH COFFEE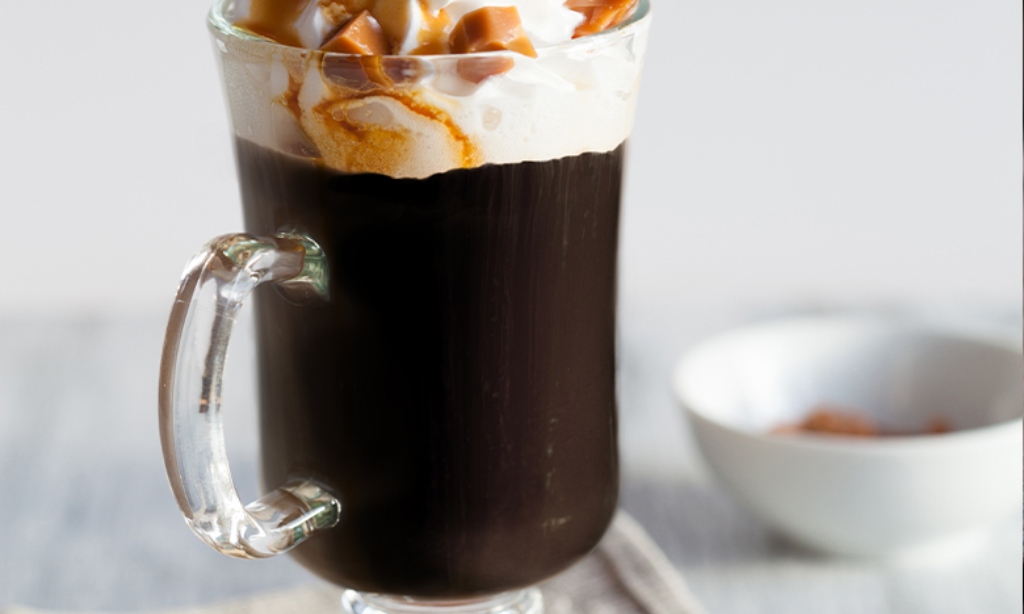 A glass of Irish coffee is a great idea to feel warm and get cozy during the long winter nights, and to please guests. Made with Irish whiskey, cream and coffee, it is a great ending for a dinner with friends, especially in the coldest days of the year.
History
The story of this iconic coffee-based cocktail dates to 1943, when the passengers and the crew of a transatlantic flight had to come back to the Irish city of Foynes because of bad weather conditions. Everybody was feeling cold and extremely tired, and went to the near O'Reagan restaurant to find relief. There, the chef Joe Sheridan warmly welcomed them, and invented a special drink to make them feel better.
He prepared a very intense coffee, to which he added sugar, the strong and fortifying taste of whiskey, and whipped heavy cream on top. Everyone was positively surprised and asked what the name of the drink was. The chef replied: "It's Irish coffee".
This signature Irish beverage became famous overseas thanks to an American journalist who visited Ireland, and then it diffused all over the world.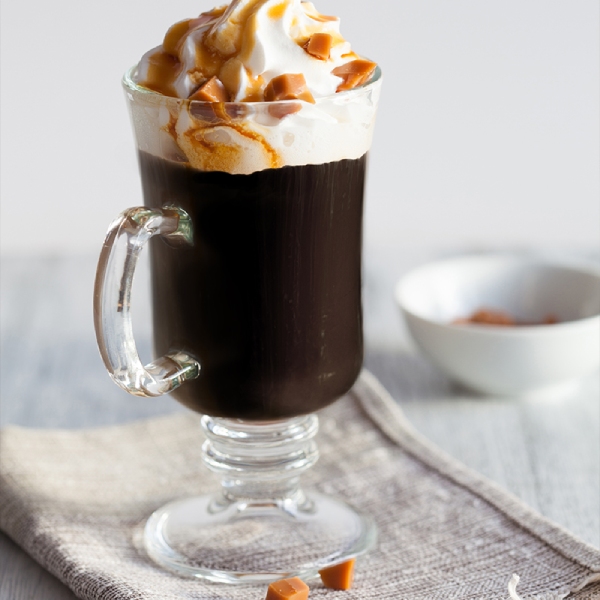 How to prepare it
The preparation process is easy, but make sure to use high quality ingredients. Please remember that it contains alcohol, so it should be enjoyed responsibly and carefully.
Now, let's see how to make it together! Use your Gaggia espresso machine to make things even easier. Let's start.
1. Brew 2 cups of espresso, or an intense coffee. Pour them into a heatproof glass or a goblet, that you should prewarm under hot water, and wipe well.
2. Add 40 ml / 1,3 oz of Irish whiskey and a teaspoon of brown sugar. Stir well to dissolve the sugar into the liquids.
3. Whip 30 ml / 1 oz heavy cream in a shaker until it becomes fluffy. Now, gently drop it on top of your drink with the help of a spoon. Cream should stay on top of the drink, to keep it warm and give a nice sweet taste to it.
Now, it is time to serve it! Make sure it is still hot. You can personalize your coffee with a caramel topping, pr you can sprinkle cinnamon, cocoa powder or chocolate chips on top of it.
This site is registered on
wpml.org
as a development site.