Carlo Stanga for Gaggia
Sharing moments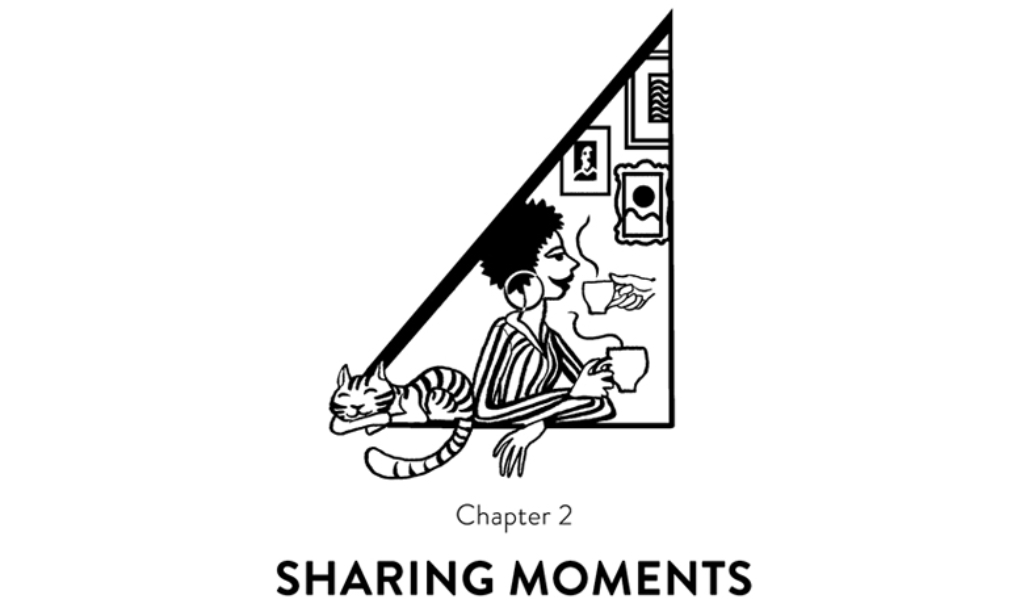 Elena is about to welcome the friends and colleagues of her charity foundation in the best possible way. The goal of today's meeting is to find the best strategy to promote a collection of clothes for those in need. It is important to organize everything well, and nothing can be left to chance.
It was an afternoon like this when Elena and the others decided to start the project, driven by the desire to help others. The idea came up while they were having a chat in that room, over a cup of coffee. They were enjoying a moment of pure relax, when the mind can free itself, letting the creativity flow.
Elena, creative fashion advisor, is aware of the importance of dedicating time to reflection, letting herself be inspired, as in a real brainstorming, to then be able to invent and create, preferably in company.
Click on the video and let the magic happen!
Still immersed in memories, Elena checks if everything in the house is at the correct place, while she starts preparing her coffee corner. Triumphant, on a counter in the kitchen, is her beloved Gaggia super-automatic espresso machine, ready to be at the service of guests who will arrive shortly.
The first to ring the bell is Armin, in a rush but happy and satisfied, who has just landed in Italy after a long trip to Central America. Just before taking his seat, he prepares a delicious cappuccino for himself. He checks if there is still his profile saved in the menu. Found! Just a click on the green icon to find his personalized drink list. He picks the cappuccino, already customized according to his preferences: a stronger coffee aroma and a bit more milk. He presses the button, and the magic begins. How much he had missed it!
The second to arrive is Lisa. She immediately goes to the coffee corner to prepare a long espresso. Hearing coffee beans that are ground and smelling their unmistakable aroma is something wonderful every time, a truly special moment.
Elena has always appreciated these instants of sharingthat can originate around something as simple as a cup of coffee.
"Sharing" means participating emotionally together in a project, just like theirs, and thus creating relationships and generating happiness. In a book, "The Happiness Track" by Emma Seppälä, Elena read the difference between happiness based on short-term, a short-lived personal satisfaction, and eudemonistic happiness, a pillar for the general well-being of the individual. It is the one that arises from moments of sharing experiences, from the creation of contacts and relationships. It is an experiential happiness that goes beyond the self.
For Elena and her friends, their foundation is the tool to bring happiness to others, to share positive experiences and emotions. We could call it the "Sharing moments effect". The beauty and power of a collective moment, the warmth of relationships with others and the warmth of a good cup of coffee, cappuccino, latte macchiato…are elements to be treasured.
This site is registered on
wpml.org
as a development site.